1 November 2018:
Australia: Looney Tunes Christmas Stamp Pack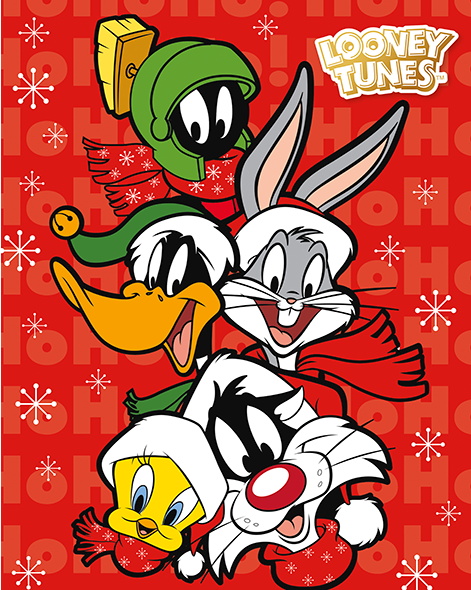 Christmas is coming, and on 1 November 2018, Australia Post releases this year's holliday products. Among many issues for the Christmas season is a stamp pack with Looney Tunes cartoon characters wearing various seasonal attire. Naturally, our feline friend Sylvester is featured.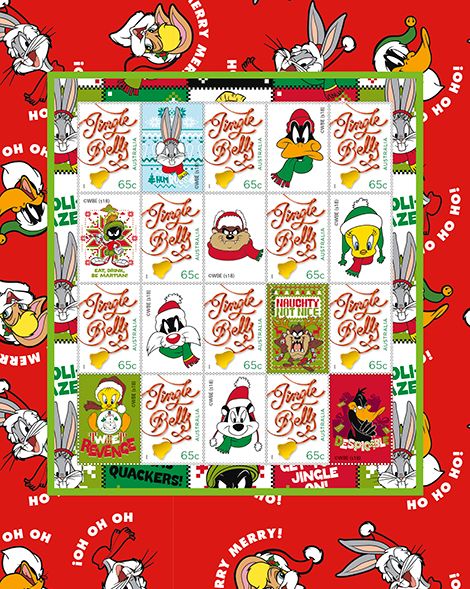 Stamp packs consists of 20 stamps with pre-personalised labels, and apart from the cover, Sylvester figures on two of these.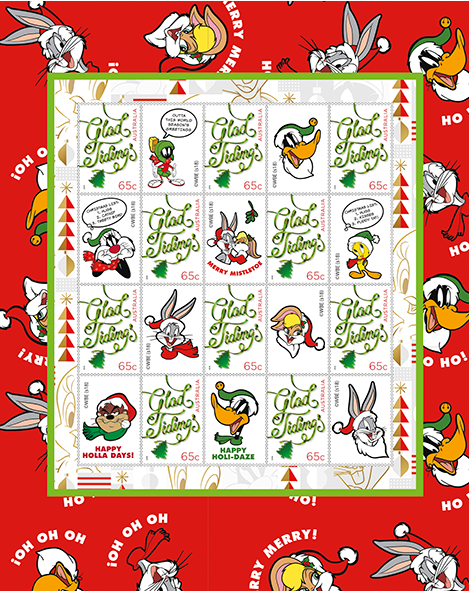 The Looney Tunes stamp pack contains 20 AUD 0.65 stamps (inland Christmas card rate) and 20 pre-personalised labels.
The pack is sold at AUD 16.00, and can be ordered from Australia Post's online shop.
Reported by Geir Arveng
25-27 October 2018:
Youth and Pet Days at Sindelfingen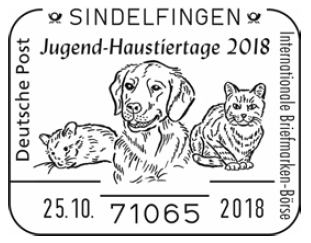 The theme for this year's international stamp fair in Sindelfingen is Youth and Pets, and a special postmark showing a hamster, a dog, and a cat will be available at the fair on 25, 26, and 27 October 2018.
The postmark will be available at the Deutsche Post stand at the fair.
If you would like to send for this postmark, you can obtain it by sending addressed envelopes/postcards franked with German stamps (computer postage not allowed) to:
Deutsche Post AG
Niederlassung Multikanalvertrieb
Sonderstempelstelle
DE-92627 WEIDEN, Germany
The outer envelope should be marked with "Sonderstempel nr. 20/274", and must arrive at the Special Postmark Office no later than the last day of use.
Postage rates:
Germany:
Postcard EUR 0.45 /
Standard letter EUR 0.70 International:
Postcard/letter: EUR 0.90
Reported by Geir Arveng
24 September 2018:
A Cat in the Sky on Canadian Semi-postal Stamp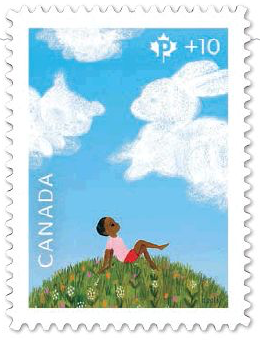 On 24 September 2018, Canada Post will issue a semi-postal stamp in its Community Foundation series. The stamp is designed by Matthew Warburton of Emdobleyu Design and illustrated by Julie Morstad. The stamp shows a child lying in the grass, looking up at fluffy, animal-shaped clouds, one of which is a cat.
The stamp is denominated P+10 (CAD 0.75 + 0.10 on issue), and is sold in booklets of 10 stamps. The cat cloud is also shown on the booklet cover.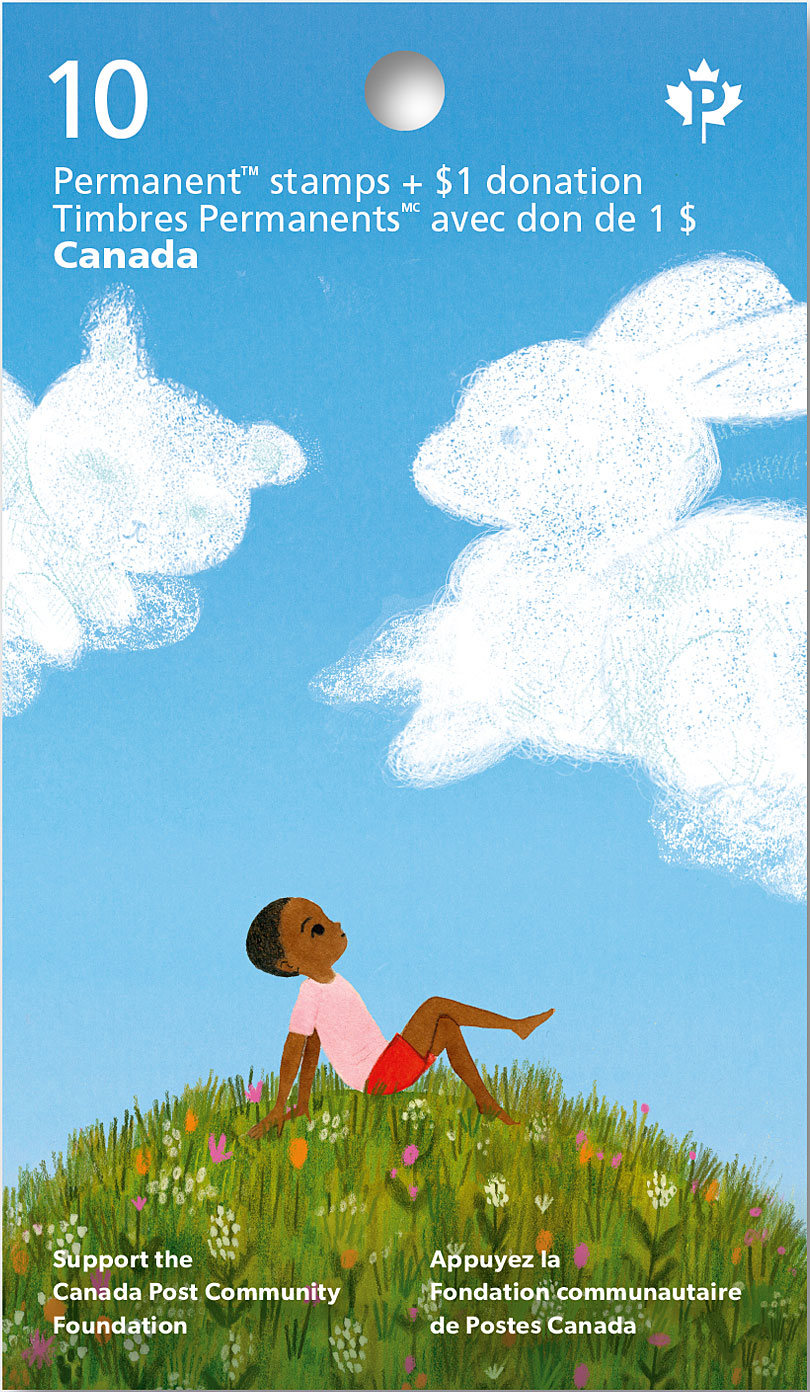 The products can be ordered from Canada Post's online store.
The Canada Post Community Foundation funds children and youth programmes, and provided more than CAD 1 million to community and grassroot projects all over Canada in 2017.
Reported by Marci Jarvis